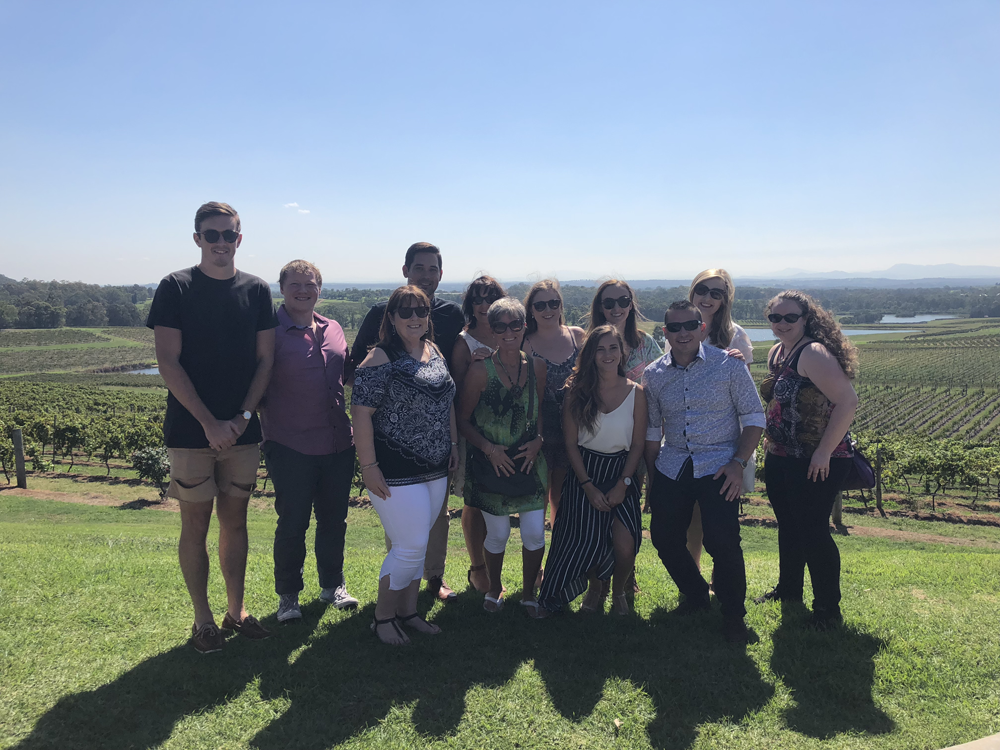 On Saturday, 7th April the team at Crest enjoyed a beautiful autumn day in our famous Hunter Valley. The day was organised for the team to enjoy a day together outside of the office and taste some of the delights of the Hunter.
The day kicked off with a wine tasting at Audrey Wilkinson's, as pictured above. Our host Eric, had been working at the vineyard for approximately 17 years. The Scottish born wine connoisseur spoke of the history of the winery and guided us through the many different wines on offer.
The second tasting brought us to the beautiful Tulloch Wines. Our host Brady gave us a comprehensive overview and even introduced us to a type of wine unique to Tulloch Wines known as the 'Verscato'. This type of wine is a unique blend of Verdelho and a sweet Moscato.
We then dined in for lunch at the Hunter Valley Resort, enjoying the sunshine and fantastic food. It was a welcome change for the beer drinkers among us, with a wide range of beer tastings available.
Our final stop saw us arrive for a tasting at Tempus Two winery, where we enjoyed more varieties of wine. The highlight of this final stop appeared to be the cheese shop, where gelatos seemed to take priority over the vast range of cheeses on offer.
After a fantastic day together in the Hunter, we arrived back in Newcastle to enjoy the vast variety of wines the team had accumulated throughout the day. Thank you to our bus driver Tom, for driving us to our various destinations throughout the day. Another special thanks goes out to Tegan for organising the day and making sure no one got lost throughout the journey.