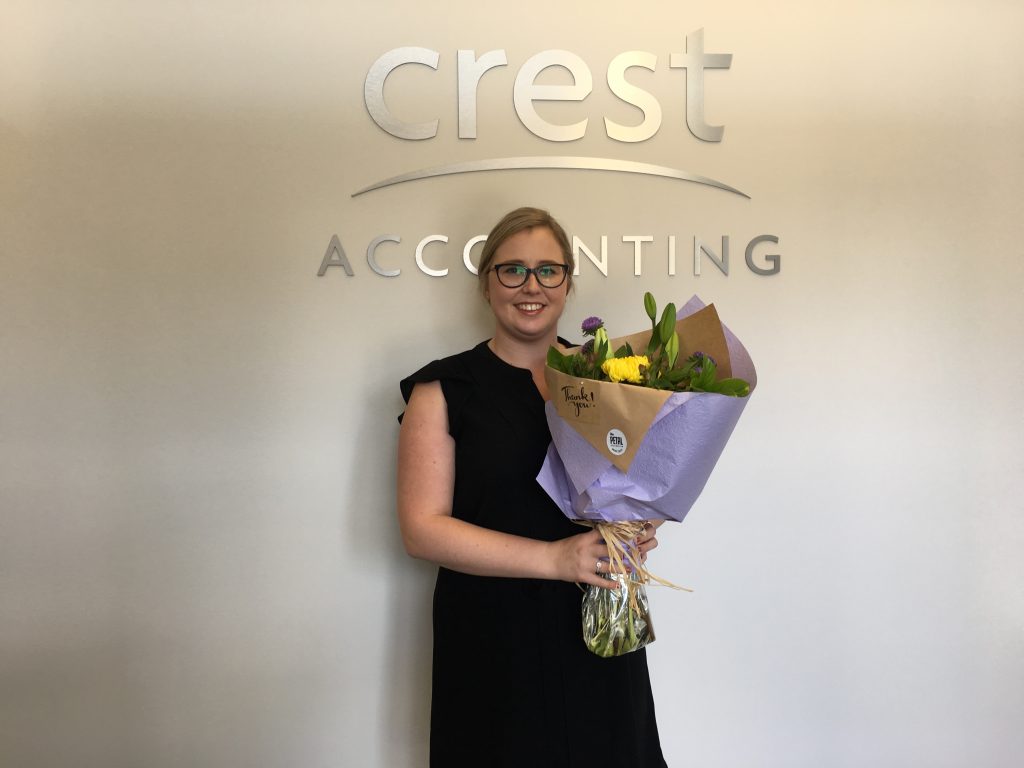 Ruby had a lovely surprise today when our clients Troy and Tracey dropped off some flowers to say thank you for her hard work for the financial year just ended.
This was Troy's first year as a sole trader, and Ruby has worked closely with them throughout the year to ensure everything was in order, and of course to minimise tax.
Such a lovely gesture and the entire team at Crest thank Troy and Tracey for being so kind.
We look forward to a long-lasting relationship, with many more years of working together ahead!