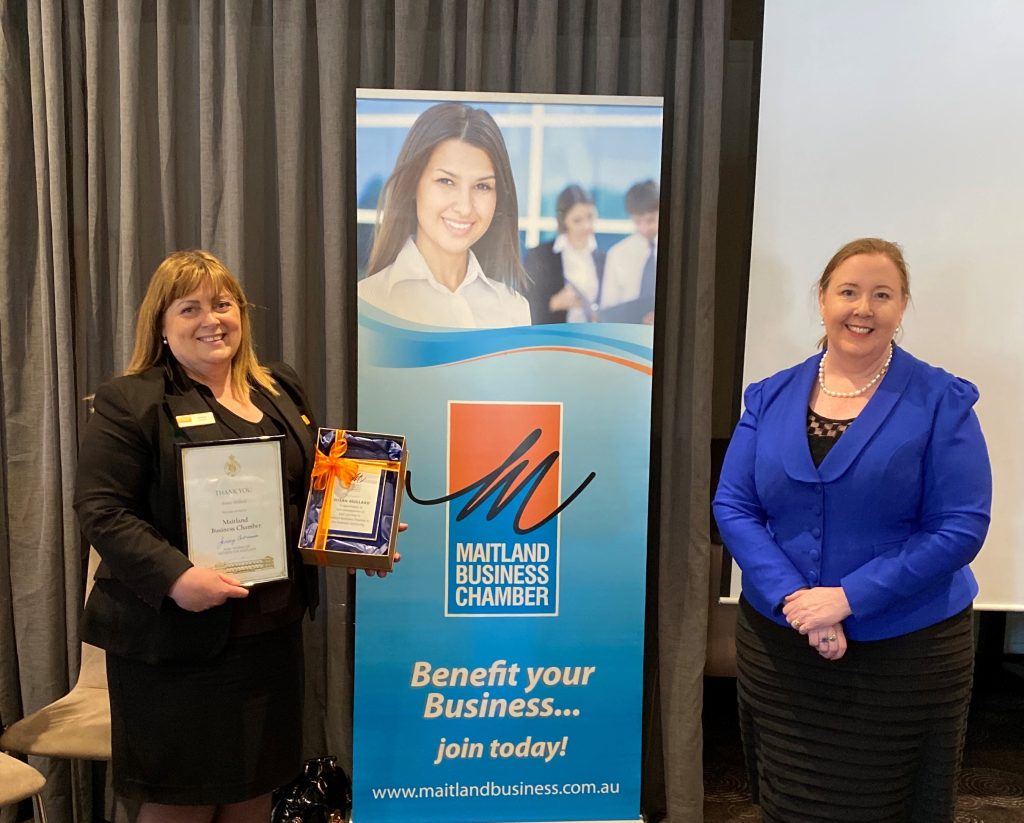 Susan Mullard (left) and MP Jenny Aitchinson (right).
Susan Mullard is one of the hard working staff members on the Crest Accounting team. With over 25 years of industry experience and a strong client focus, she has demonstrated her support and encouragement for business in Maitland. Susan has done this also by being the treasurer for the Maitland Business Chamber whom recently awarded her for recognition of her contribution to the Maitland Business Chamber and the Maitland Community.
The Maitland Business Chamber is a not for profit association and are "the voice of business in Maitland, NSW". They strive to create a supportive environment for fellow business owners to learn and grow together. We believe Susan does this as both the treasurer for the Maitland Business Chamber, and in her client services work at Crest Accounting.
The Crest team proudly congratulate Susan on her achievement and her continued focus on her clients.
If you would like to read more about Susan look here or to contact the Crest Accounting team call (02) 4933 3466.